Cutting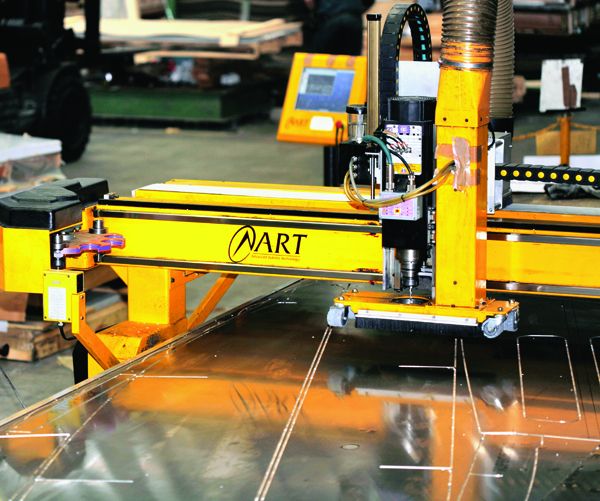 Prokit kitset boats are cut out using a CNC router, Accuracy is within 0.1 of a mm
There is no weld prep required to the cut edge and is free of any burrs. The kit will arrive in flat sheet form with all the parts nested and cut in the sheets of aluminium for you to break the parts out, much like a puzzle.

We also have the CNC router mark all fold lines and construction detail, Thus eliminating any human error when it comes to marking out. Especially where the sheets have no straight edge to mark from.

Jigs
Jigs

Pontoon kit sets come with plans for a jig to assist with the setup of pontoon segments, this can be cut and constructed from MDF or similar, We can also supply this jig with the kit CNC cut. The hull itself does not require a jig to form it to shape.
Our plans will show you the correct method of fabricating hull shapes and curved surfaces etc.

Monohull kitsets require only basic framing to hold the boat while it is being built, also not to assist forming the shape of the hull like our competitors, our build system is much more efficient and accurate method of building a monohull boat.

Folding
Once components are broken out they are ready to be folded by press brake, a local engineering company will be able to assist you here, depending on the size of the kit you are building will depend on press size. Fold angles and detail are also in the build plans and will be able to be given to press operator.
Kitset pontoon construction
Once all components are folded up, the two pontoon halves are tacked together and assembled on the jig where they are tacked to form a ring.
The Hull is placed on top and welded rigid before rolling over.

Hull framing is made independently of the boat and lowered into position and welded down into the hull, where the floor can then be welded down.
Parts are then added from the transom working your way forward, each step is illustrated in a comprehensive step by step plan, also showing tips and techniques(tricks of the trade) which will assist you throughout construction.
Kitset Monohull construction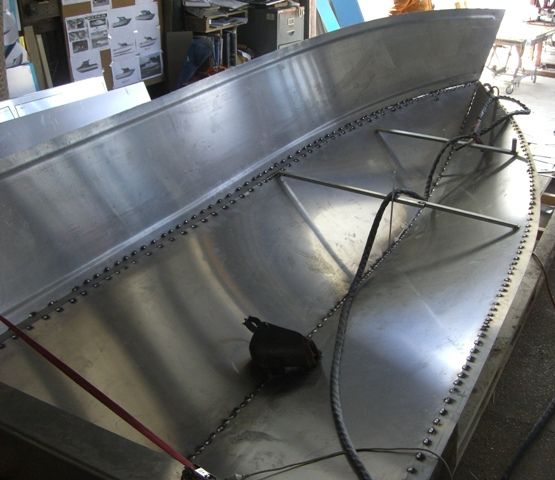 Parts are broken out from the flatpack and like the pontoon kit some parts, mainly hull framing do require some folding, the fold lines are marked on these parts and accompanied by fold detail in the plan.

Hull sheets are pulled together and tacked up the keel before placing into cradle, tacking the transom in then holds them at the correct angle. Chines are then tacked on before pulling around the hull sides. This process goes together relatively quickly and can be achieved in a good days work.